Hangaring
Sheltering service for manned and unmanned aircraft at EBST Sint-Truiden
Nearly new and state-of-the art hangar
Discover our pride and joy, the main hangar, a haven for 65 aircraft or large drones. Nestled in the heart of our state-of-the-art facility, this expansive space is designed to store and shelter your cutting-edge aerial wonders. Built in 2020, this nearly new hangar, right next to our campus building, offers a safe and secure environment for your valuable assets. Whether you're a technology innovator, a pleasure pilot or a commercial operator, our hangar provides the ideal space to store, maintain, and prepare your aircraft for takeoff. Experience unparalleled convenience, flexibility, and peace of mind at DronePort Sint-Truiden's main hangar, your gateway to the future of aviation.
Why to shelter at DronePort?
Central location
Situated in the heart of Europe, DronePort EBST offers a prime central location for storing and sheltering your aircraft. Whether you're a local resident or a visitor from afar, our strategic position allows for convenient access and efficient operations.
Secured airspace
Safety is our top priority at DronePort EBST Sint-Truiden. We understand the importance of providing a secure environment for all aviation activities, including the operation of drones. That's why we have implemented a locally controlled airspace to ensure safety at all times. Our dedicated team of aerodrome controllers monitors and manages the airspace, ensuring that all aircraft, including drones, operate within specified guidelines and regulations.
Nearly new infrastructure built in 2020
Step into the future with our ultra-modern and brand-new infrastructure. Our hangar and apron were meticulously built in 2020, incorporating the latest advancements in design and technology. We prioritize the safety and security of your aircraft, providing a cutting-edge facility with all the latest equipment you might need.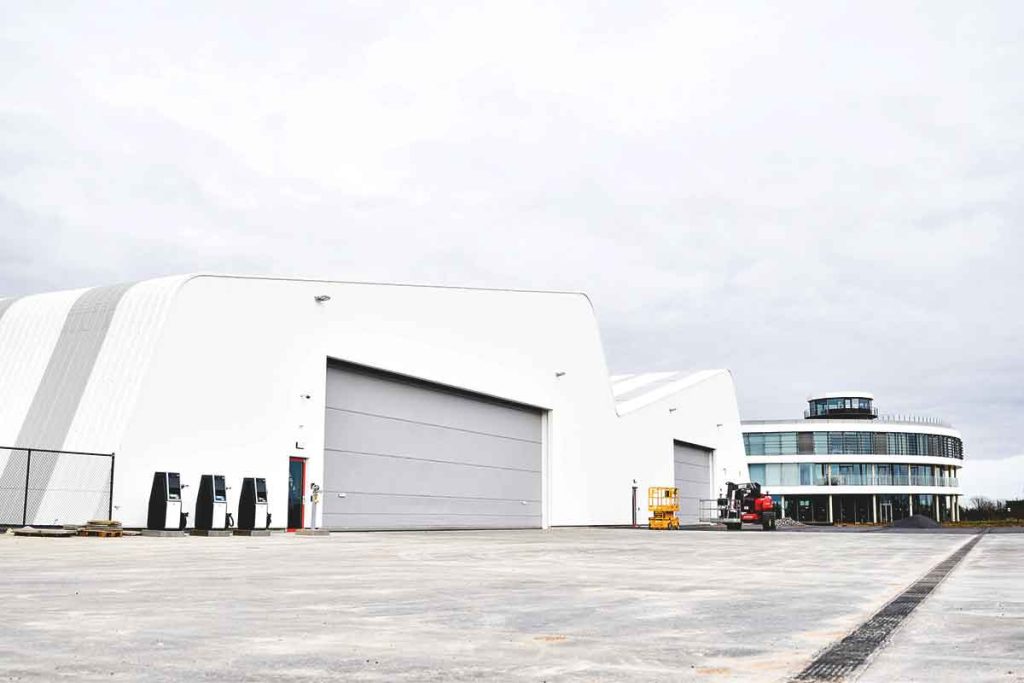 Comprehensive facilities
We understand that your aircraft requires more than just shelter. That's why we offer a range of comprehensive facilities to cater to all your needs. Our on-site fuel station provides a convenient refueling solution with AVGAS, Jet A1, and UL91 options. Additionally, our network of trusted partners stands ready to assist you with maintenance and repair services, ensuring your aircraft remains in top condition.
Become part of our community
By choosing DronePort EBST, you become part of a vibrant aviation community. Join the Brustem Pilot Association and connect with fellow enthusiasts and professionals. Benefit from knowledge sharing, networking opportunities, and a sense of belonging that only a community of like-minded individuals can provide.
Flexibility is what we stand for
Our flexible policies and dedicated staff ensure that your visit is seamless and hassle-free. Whether you're stopping by for a short layover or an extended stay, we prioritize your needs and strive to accommodate your specific requirements. At DronePort EBST, we also offer flexible takeoff and landing hours upon request. This means you have the freedom to plan your flights according to your preferences and operational demands, allowing for maximum convenience and efficiency.