Workplaces
On the ground floor of our campus Building we offer access to several workplace (ateliers), varying from 31 to 232 square meters. Here you can do your technical and software checks. For example: mounting parts, recharge batteries and do software updates. Further more this level grants entrance to the innovative drone cage, where pilots can experiment as much as desired.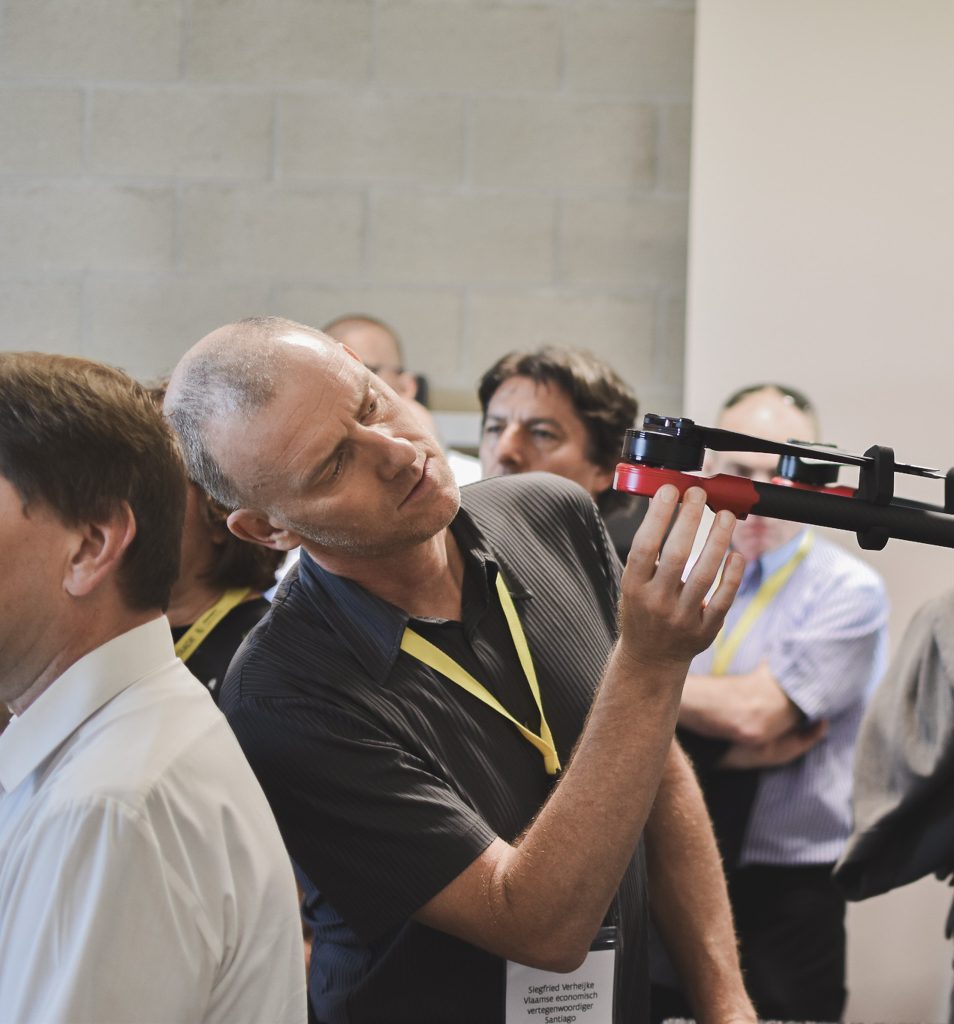 A dedicated space for your innovation project
With 9 thoughtfully designed workplaces available, ranging from 31 to 232 square meters, DronePort offers a cutting-edge infrastructure for aviation enthusiasts, professionals, and businesses. These workshops are equipped with the latest resources needed for developing innovative aviation applications. They offer a safe and controlled environment for experimentation and access to dedicated test areas. Additionally, the knowledgeable staff at DronePort provides expert guidance and assistance, while the collaborative environment allows for networking and knowledge exchange among like-minded individuals.
Cutting-edge infrastructure
DronePort boasts a modern and technologically advanced infrastructure tailored specifically for drone-related activities. The workshops are equipped with all the latest resources needed for drone building, maintenance and testing. This ensures that you have access to a high-quality facility to work on your drones efficiently and effectively.
Access to extensive testing facilities
One of the significant advantages of DronePort is the direct access to dedicated testing areas. These areas provide a safe and controlled environment for drone testing and experimenting. Renting a workplace gives you the advantage of easily accessing these testing facilities, allowing you to assess and fine-tune your drones' performance without any restrictions.
Collaboration and networking
Renting a workplace at DronePort provides you with the opportunity to work in a collaborative environment. You'll be surrounded by like-minded individuals who share your passion for drones and aviation in general. This fosters knowledge exchange, idea generation and networking, enabling you to learn from others, gain valuable insights, and potentially form partnerships or collaborations.
Our offer
All our dedicated workplaces are available through a monthly rental formula.
Below you can check the differente options and availabilities.
Dedicated office spaces standard include:
Dedicated closed workplace

Internet access

Heating and electricity

Water supply (depending on the unit, please enquire)

Cleaning services

Free use of meeting rooms in the incubator

20% discount on other meeting rooms

15% discount on flight areas

Security

Waste processing

Logo in lobby and on website

For companies with activities linked to the aviation industry only

Shared parking spot (additional charge)
For whom?
Our dedicated workplaces are open to all companies that have activities linked to the aviation industry, f.e. drone service providers, application developers and aerospace hardware/component manufacturers that want to launch their business or collaborate on innovative projects. DronePort is the place to be…
for (tech)startups with growth potential in the avation or UAS industry
for research organizations and project teams collaborating on innovative projects in the aerospace industry
for established companies wanting to connect to the aviation and UAS startup scene and get a taste of the possibilities and opportunities
for individuals wanting to discover the potential of this exciting industry