Join our community
Welcome to the vibrant DronePort community, located in the heart of Europe! If you're a business active in the innovative Unmanned Aerial Systems (UAS) or aviation industry, becoming a part of our community is an opportunity you don't want to miss. We offer a range of options to suit your needs.
Become a resident
Our facilities are designed to foster collaboration and innovation, providing you with a professional environment to work on your projects. Whether you're a startup, an established company, or an individual entrepreneur, our flexible spaces cater to your specific needs, helping you thrive in the UAS and aviation industry. You can become a resident by renting:
Rent a meeting room or event space
In addition to our resident options, we offer well-equipped meeting rooms for rent and event spaces. These spaces are ideal for hosting conferences, workshops, or business meetings. By choosing DronePort, you gain access to state-of-the-art facilities that can impress clients and create a conducive environment for productive discussions. Our meeting rooms are designed to accommodate various group sizes, ensuring that you have the right space for your specific requirements.
Subscribe to our newsletter
To ensure you never miss out on exciting opportunities and important updates, we encourage you to subscribe to our newsletter. By doing so, you'll receive regular news, industry insights, event invitations, and community updates directly in your inbox. Our newsletter keeps you connected with the vibrant DronePort community and provides valuable information to enhance your professional journey in the UAS and aviation industry.
Join our networking events
Check our calendar or subscribe to or newsletter to find various events on different kind of topics that might be of you interest. We regularly organize workshops, seminars, demonstration, conferences, and networking sessions, bringing together experts, innovators, and enthusiasts from around the globe. These events offer valuable insights, opportunities for collaboration, and the chance to stay updated with the latest trends and developments in the industry.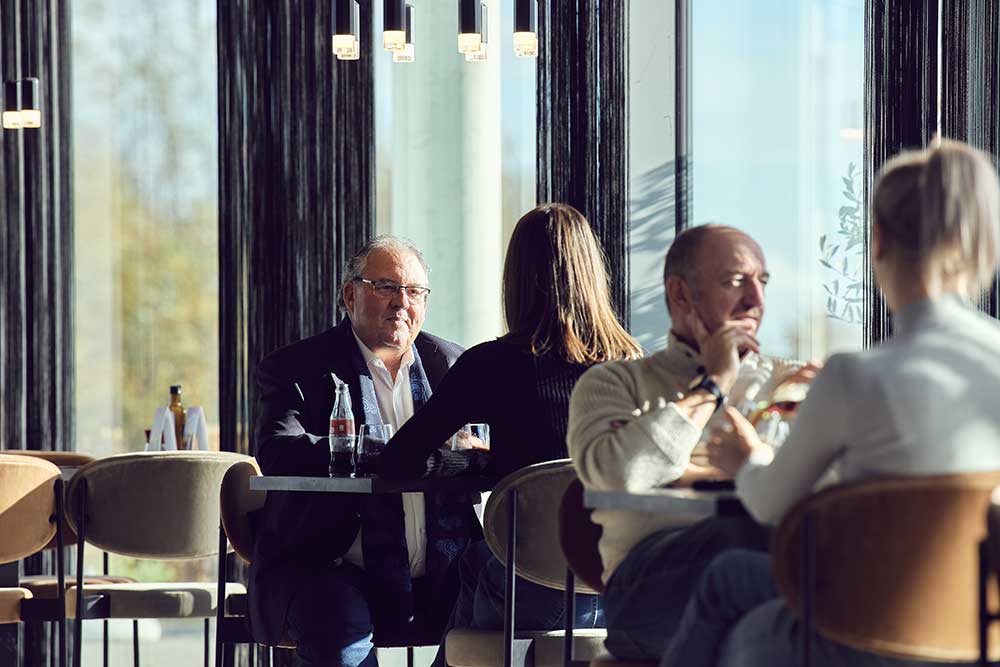 Become a frequent flyer at our Cuisine
Visit Cuisine DronePort for a culinary flight that will satisfy your taste buds. Our on-site cuisine offers a range of delectable dishes and refreshing beverages, providing you with the perfect spot to take a break or network with fellow community members. You can enjoy delicious meals while discussing ideas, building connections, and soaking up the vibrant atmosphere of the DronePort community.